The Yale University Bulldogs Eli Football Prospect Camp is a single-day event that will run from 8:00 AM until 5:00 PM on the 15th of June. It is inviting all high school male football players 14 to 18 years old who desire to take their game to the next level. It is going to take place at the Yale Bowl in New Haven, Connecticut. In addition, this high-level football training program provides multiple sessions that will cover both the offensive and defensive facets of the game. There will also be individual and team coaching. Moreover, the event is only a day camp and there no overnight accommodations. The camp registration fee includes lunch.
| | |
| --- | --- |
| 8:00 AM – 9:30 AM | Registration and Check-In |
| 9:30 AM – 12:00 PM | Session 1 |
| 12:00 PM – 1:15 PM | Lunch |
| 1:15 PM – 3:00 PM | Session 2 |
| 5:00 PM | Campus Tour |
Running this event is the Yale University Bulldogs football coaching staff spearheaded by head coach Tony Reno. Coaches from other top D-III NESCAC colleges and universities are also going to attend and help facilitate the program.
What to Bring to Yale University Bulldogs Eli Football Prospect Camp
About Yale University
Yale University, originally Collegiate School, is a private, coeducational, Ivy League, research university in New Haven, Connecticut. It is one of the nation's oldest educational institution. The university is an affiliation of the National Association of Independent Colleges and Universities. It is also part of the Association of American Universities and the International Alliance of Research Universities. Yale University is one of the world's notable universities. As a matter of fact, it is 6th in Forbes Magazine's List of America's Best Colleges. The university is also 3rd in the U.S. News and World Reports Best Colleges rankings. Currently, Yale University accommodates around 5,500 undergraduate students and around 6,900 postgraduate students. In athletics, Yale University fields 35 men's and women's intercollegiate teams in the National Collegiate Athletic Association Division I, Ivy League Conference. The university athletics nickname is Bulldogs and their identity color is Yale Blue. Additionally, the Bulldogs football program has already won 15 Ivy League Football Championships.
Yale University Bulldogs Eli Football Prospect Camp Organizers
The head coach of the Yale University Bulldogs team is Anthony (Tony) Reno. He is at the helm of the university's football program since the 2012 season. He is a one-time New England Football Writers and the Gridiron Club of Boston Division I Coach of the Year awardee. Coach Reno is a bachelor's degree in history graduate from King's College in Pennsylvania. Meanwhile, he completed his master's degree in health education at Wayne State College.
The Elis associate head coaches are Kevin Cahill and Sean McGowan. Coach Kevin Kahill is working as the team's offensive coordinator while Coach McGowan as the team's defensive coordinator.
Then, the Bulldogs assistant head coaches are Derrick Lett and Jordan Stevens. Both assistant head coaches are also working as recruiting coordinators together with Art Asselta, the team's pass game coordinator.
And finally, the Yale University Bulldogs assistant coaches are Steven Vashel for outside linebackers (OLB), Matt Cerins for tight end position (TE), and Al Netter for offensive linemen position (OL).
Summary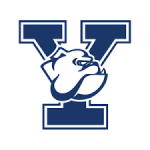 Service Type
Provider Name
Yale University Bulldogs Eli Football Prospect Camp
,
45326
,
Area
Description
The Yale University Bulldogs Eli Football Prospect Camp provides aspiring college football student-athletes an opportunity to improve and showcase their football skills. It is a high-level training program that is under the direction of the Bulldogs football coaching staff. The camp is open to all and any boys 14 to 18 years of age.