The Villanova University Wildcats One-Day Football Prospect Camp is going to take place at the leading edge Villanova Stadium. It will run from 4:00 PM until 8:30 PM on the 19th of June. This football prospect camp is open to all grade 10 up to grade 12 boys who aspire to play at the collegiate level. Furthermore, this one-day football training program includes offensive, defensive, and special teams positions instructions. There will also be speed drills and competitions. The program is a venue for exceptional football players to showcase their skills in front of the university's recruiting staff. In addition, the camp registration fee is $60 per player.
| | |
| --- | --- |
| 4:00 PM | Check-In |
| 5:15 PM | Camp Start |
| 8:00 PM | 1-on-1 Competition |
| 8:30 PM | Camp End |
| | |
Running this football training camp is the Villanova University Wildcats coaching staff. All the instructions and groupings are in accordance with the participant's age and skill level. It is important to note that this is a non-padded, non-contact training camp.
What to Bring to the Villanova University Wildcats One-Day Football Prospect Camp
Cleats
Sneakers
Workout clothes
About Villanova University
Villanova University, formerly Villanova College, is a private, coeducational, research university in Villanova, Pennsylvania. It is an affiliation of the Roman Catholic – Order of Saint Augustine. Its campus is a 254-acre suburban type. The university is a member of the Association of Catholic Colleges and Universities (ACCU) and Philadelphia College Radio Collective (PCRC). It is also part of the National Association of Independent Colleges and Universities. Currently, the university has around 7,000 undergraduate students and around 3,800 postgraduate students. 47 percent of this undergraduate student population are male students and 53 percent are female students. This undergraduate student population is also through a selective enrollment acceptance rate of 44 percent. In addition, Villanova University is an institution of academic excellence. In fact, it is 46th in the National Universities category of the 2018 edition of the US News and World Reports Best Colleges rankings. It is also 48th in the Best Value Schools rankings and 17th in the Best Undergraduate Teaching rankings. In sports, the university has 22 intercollegiate men's and women's sports teams. They are campaigning in the Big East Conference, Colonial Athletic Association, and Philadelphia Big 5 of the National Collegiate Athletic Association (NCAA) Division I. Their athletics nickname is Wildcats and their official colors are blue and white.
Villanova University Wildcats One-Day Football Prospect Camp Organizers
Mark Ferrante, from Phoenixville, Pennsylvania is the Head Coach of the Villanova University Wildcats college football team. He is now entering his third season at the helm of the Wildcats football program. Coach Mark Ferrante is a  bachelor's degree graduate from St. Lawrence University. Ultimately, Coach Mark Ferrante is the 2015 American Football Coaches Association FCS Assistant Coach of the Year. Coach Ferrante was also a second-team All-American during his college playing years.
Completing the Wildcats football coaching staff are Ola Adams (Special Teams Coordinator and Cornerbacks Coach), David Riede (Recruiting Coordinator and Safeties Coach), Brian Jones (Running Backs Coach), Sean Devine (Offensive Line Coach), Ross Pennypacker (Defensive Line Coach), Nate Pagan (Offensive Assistant), TJ Landis (Videographer), Tyler Waite (Athletic Trainer), and Mike Tucker (Strength and Conditioning Coach).
Summary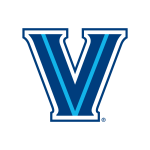 Service Type
Provider Name
Villanova University Wildcats
,
19010
,
Area
Description
Join the Villanova University Wildcats One-Day Football Prospect Camp on the 19th of June at the state-of-the-art Villanova Stadium. It is a single-day training program that will run from 4:00 PM until 8:30 PM. This football prospect camp is open to all boys in grade 10 through grade 12 who intend to play at the college level.