Come and join the University of Virginia Hoos Rising One-Day Football Camp. It is a single-day event that will run from 5:00 PM until 9:00 PM on the 7th of June. The training program is for all boys in grade 9 up to grade 12. Postgraduates from the 2018 and 2019 high school classes are also eligible to join. Moreover, this football training program is going to take place at the state of the art George Welsh Indoor Practice Facility. The program will immerse the players to a collegiate level training environment. It aims at helping the players achieve their full football potential. The participants will be able to experience one on one drills and team drills. It is going to be a fun but challenging football training experience.
| | |
| --- | --- |
| 5:00 PM | Registration |
| 6:30 PM | Camp Start |
| 9:00 PM | Camp End |
Furthermore, the camp registration fee is $65 per player. Running this event is the University of Virginia Cavaliers football coaching staff.
What to Bring to the University of Virginia Hoos Rising One-Day Football Camp
Football Helmet
Cleats
Sneakers
Shoulder Pads
Workout clothes
Sunscreen
About the University of Virginia
The University of Virginia is public, coeducational, flagship university in Charlottesville, Virginia. It is the only American collegiate UNESCO World Heritage Site. Additionally, the University of Virginia is an affiliation of the Southeastern Universities Research Association and the Universities Research Association. It is also a member of the Oak Ridge Associated Universities and the Association of Public and Land-grant Universities. Currently, the university is serving around 15,900 undergraduate students and around 6,500 postgraduate students. The undergraduate student population is with a 45 percent male and 55 percent female students gender distribution. The University of Virginia is one of the nation's top academic institution. In fact, it is 40th in the most recent Forbes Magazine's List of America's Best Colleges rankings. It is also 25th in National Universities, 2018 edition of U.S. News and World Report's Best Colleges rankings. In sports, the university is competing in the Atlantic Coast Conference of the National Collegiate Athletic Association Division I as the Cavaliers or Wahoos. Their identity colors are orange and blue.
University of Virginia Hoos Rising One-Day Football Camp Organizers
Head Coach Bronco Mendenhall, a native of Alpine, Utah is leading the University of Virginia Cavaliers football team. He is now in his fourth season at the reins of the Wahoos football program. Coach Mendenhall is a bachelor's degree in physical education graduate from Oregon State. It is also where he completed his master's education in exercise physiology. Ultimately, Coach Bronco Mendenhall is the 2006 American Football Coaches Association Region IV Coach of the Year. He is also the recipient of the 2007 Eddie Robinson Coach of the Year Award.Then, the Wahoos assistant coaches are Robert Anae (Offensive Coordinator and Inside Receivers), Nick Howell (Defensive Coordinator/Secondary), Kelly Poppinga (Co-Defensive Coordinator and Outside Linebackers Coach), Mark Atuaia (Running Backs), Jason Beck (Quarterbacks), Ricky Brumfield (Special Teams Coordinator), Marques Hagans (Wide Receivers), Shane Hunter (Inside Linebackers), Vic So'oto (Defensive Line), and Garett Tujague (Offensive Line).
Finally, Shawn Griswold is the Director of Football Development and Performance.
Summary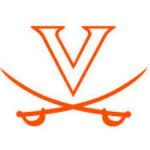 Service Type
Provider Name
University of Virginia
,
22901
,
Area
Description
Join the University of Virginia Hoos Rising One-Day Football Camp. It is for all grade 9 to grade 12 football players who are aspiring to play at the college level. The program will run from 5:00 PM to 9:00 PM at the top-notchGeorge Welsh Indoor Practice Facility Running this program is the Wahoos/Cavaliers football coaching staff.