The University of Maine Black Bears One-Day Football Camp is going to run from 12:00 PM until 4:00 PM on the 30th of June. The training program is inviting all football players entering grade 9 through grade 12. This baseball summer camp will take place at the premier Fitzpatrick Stadium which is on the University of Maine campus. Moreover, the training program includes fundamentals and technique development sessions. It is also going to cover individual offensive and defensive positions instructions. The camp registration fee is $50 per player and $40 if registered in a group of 5.
| | |
| --- | --- |
| 12:00 PM | Registration |
| 1:30 PM | Warm-up |
| 3:30 PM | Competition |
| 4:00 PM | Camp End |
| | |
Furthermore, this training program will be under the supervision of the University of Maine Black Bears college football coaching staff. Please note that this is a non-contact training program. All the instructions and groupings are in accordance with the player's age and skill level.
What to Bring to the University of Maine Black Bears One-Day Football Camp
Cleats
Sneakers
Mouthpiece
Workout clothes
Water Bottle
Athletic Shorts
Athletic T-shirt
Parental Consent Form
About the University of Maine
The University of Maine is a private, land-grant, sea-grant, space-grant university in Orono, Maine. It is the flagship of the University of Maine System. The university is part of the Association of Public and Land-grant Universities (APLU). It is also a member of the University of the Arctic (UArctic). Currently, the University of Maine's undergraduate student population is around 9,300. 53 percent of this undergraduate student population are male students and 47 percent are female students. This undergraduate student population is also through a selective enrollment acceptance rate of 90 percent. Correspondingly, the University of Maine's student to faculty ratio is 16:1. The university is offering 100 undergraduate majors and academic programs. In addition, it also offers 80 master's degrees and 30 doctoral degrees. The University of Maine is also a top-level academic institution. In fact, it is 181st in the National Universities category of the 2018 edition of the US News and World Reports Best Colleges rankings. Also, it is 97th in the Top Public Schools rankings and 216th in the Business Programs rankings. The university's identity colors are dark blue, light blue, and white. The university has 15 intercollegiate men's and women's athletics teams known as the Black Bears. They are playing in the America East Conference of the National Collegiate Athletic Association (NCAA) Division I.
University of Maine Black Bears One-Day Football Camp Organizers
Leading the University of Maine Black Bears football team is Head Coach Nick Charlton, a native of Salem, Massachusetts. Coach Charlton is entering his first season at the helm of the Black Bears football program. He is a bachelor's degree in Philosophy, minor in History graduate from Boston College. It is also where he completed his master's degree in Administrative Science.
Completing the Black Bears coaching staff are Andrew Dresner (Offensive Coordinator and Quarterbacks Coach), Michael Ryan (Defensive Coordinator and Linebackers Coach), Jared Keyte (Special Teams Coordinator and Safeties), Pat Denecke (Run Game Coordinator and Offensive Line Coach), Justin Flores (Wide Receivers Coach and Recruiting Coordinator), Dean Petzing (Tight Ends Coach), Kurt Von Bargen (Defensive Line Coach), Makana Garrigan (Running Backs Coach), Reggie Garret (Cornerbacks Coach), and Mikal Myers (Outside Linebackers Coach).
Summary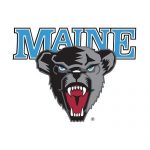 Service Type
Provider Name
University of Maine Black Bears
,
04101
,
Area
Description
The University of Maine Black Bears One-Day Football Camp is open to all boys entering grade 9 to grade 12 who desire to take their skills to the next level. It is set to run from 12:00 PM until 4:00 PM on the 30th of June. This one-day football camp is going to take place at the state of the art Fitzpatrick Stadium which is Portland, Maine.