The Tusculum University Pioneers Football Prospect Camp will fall on the 25th of May. It will provide the participants with a day of collegiate-like training environment. It will also provide them an opportunity to play and showcase their skills under the watch of the Tusculum University coaching staff. In addition, this football prospect camp is going to take place at Tusculum University's top-notch Indoor Practice Facility. All boys in grade 9 up to grade 12 who desire to become a college football student-athlete are welcome to join. The program will run from 11:00 AM until 2:00 PM. Moreover, the camp registration fee is $50.00 per player.
| | |
| --- | --- |
| | |
| 10:00 AM | Registration |
| 11:00 AM | Camp Start |
| 2:00 PM | Camp End |
| | |
Running this football prospect camp is the Tusculum University Pioneers coaching staff. Please note that shoulder pads and helmets are not necessary for this training program.
What to Bring to the Tusculum University Pioneers Football Prospect Camp
Cleats
Sneakers
Workout clothes
Mouthguard
About Tusculum University
Tusculum University, formerly Tusculum College is a private, coeducational university in Tusculum, Tennessee. It is among the nation's oldest institution for higher education. It is also the state of Tennessee's oldest university. As a whole, Tusculum University has an accreditation from the Southern Association of Colleges and Schools (SACS). Additionally, the university is an affiliation of the Presbyterian Church. It is also part of the Association of Presbyterian Colleges and Universities. Currently, Tusculum University is serving around 2,400 undergraduate students. 47 percent of this undergraduate student population are male students and 53 percent are female students. This undergraduate student population is also through a selective enrollment acceptance rate of 74 percent. Correspondingly, Tusculum University's student to faculty ratio is 15:1. The university is also serving around 150 postgraduate students. Tusculum University is among the nation's best academic institutions. As a matter of fact, it is 95th in the Regional Universities South category of the 2018 edition of the US News and World Reports Best Colleges rankings. Furthermore, in sports, Tusculum University features 18 men's and women's collegiate teams. It is a member of the South Atlantic Conference (SAC) of the National Collegiate Athletic Association (NCAA) Division II. The university athletes' nickname is Pioneers and orange and black are their identity colors.
Tusculum University Pioneers Football Prospect Camp Organizers
Leading the Tusculum University Pioneers college football team is Head Coach Jerry Odom, a native of Merritt Island, Florida. He is now entering his fourth season at the reins of the Pioneers football program. Coach Jerry Odom is a bachelor's degree in health and human performance with a minor in education graduate from the University of Florida. Ultimately, Coach Jerry Odom is the 2006 Region 1-5A Coach of the Year awardee.
Completing the Tusculum University Pioneers football coaching staff are Brian Ferguson (Associate Head Coach, Offensive Coordinator, and Quarterbacks Coach), Cody Edwards (Safeties Coach and Run Game Coordinator), Ben Luther (Offensive Line Coach), Jamere Hogue (Defensive Line Coach), Chris Anderson (Wide Receivers Coach), BJ Ruis (Running Backs Coach and Recruiting Coordinator), Larry Murphy (Defensive Backs Coach), Austin Minor (Running Backs Coach and Co-Special Teams Coordinator), and Corey Cantrell (Graduate Assistant Coach).
Summary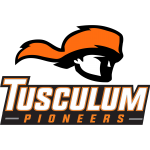 Service Type
Provider Name
Tusculum University Pioneers
,
Area
Description
Join the Tusculum University Pioneers Football Prospect Camp. It will run from 11:00 AM until 2:00 PM on the 25th of May. This football prospect camp is especially for boys in grade 9 up to grade 12 who aspire to play at the collegiate level. There are only limited camper spots available, so registration is on a first come first served basis.