The Trinity University Tigers One-Day Football Elite Prospect Camp will run from 10:00 AM until 3:00 PM on the 1st of June. It is open to all Junior and Senior high school football players who are interested to play at the collegiate level. This football prospect camp emphasizes improvement in the participant's technical skills and tactical understanding. Furthermore, this camp also includes competitions that will allow the players to showcase their exceptional skills. The program is going to take place at the Trinity University Athletic Fields. The registration fee is $80 per player.
| | |
| --- | --- |
| | |
| 9:00 AM | Check-In |
| 10:00 AM | Camp Start |
| 3:00 PM | Camp End |
| | |
Moreover, this football prospect camp will be under the supervision of the Trinity University Tigers coaching staff. All the instructions are in accordance with the player's age and skill level.
What to Bring to the Trinity University Tigers One-Day Football Elite Prospect Camp
Cleats
Sneakers
Workout clothes
About Trinity University
Trinity University founded 1869, is a private institution in San Antonio, Texas. It is a liberal arts college ranking first in the West according to the 2018 Regional University Rankings by the U.S. News and World Report. The university is also 1st in the Best Value Schools rankings and 216th in the Business Programs. Additionally, Trinity University is consistently holding this position for an outstanding 26 consecutive years. Furthermore, the university is a member of the Consortium of Liberal Arts Colleges (CLAC). It is also part of the National Association of Independent Colleges and Universities (NAICU). Its campus which is 125 acres in size is in the Monte Vista Historic District. Currently, Trinity University is serving around 2,300 undergraduate students. 47 percent of this undergraduate student population are male students and 53 percent are female students. This undergraduate student population is also through a selective enrollment acceptance rate of 41 percent. Correspondingly, Trinity University's student to faculty ratio is an astounding 9:1. 60 percent of its classes have fewer than 20 students. The university is also serving around 200 postgraduate students. In athletics, the nickname of Trinity University sports teams is Trinity Tigers and their identity colors are maroon and white. In the 50s, the school mascot is an actual Bengal tiger named LeeRoy. The Trinity Tigers are participating in the National Collegiate Athletic Association (NCAA) Division III, Southern Collegiate Athletic Conference.
Trinity University Tigers One-Day Football Elite Prospect Camp Organizers
Leading the Trinity University Tigers college football team is Head Coach Jerheme Urban, a native of Victoria, Texas. He is now entering his sixth season at the helm of the university's football program. Coach Jerheme Urban is a Trinity University alumnus with a bachelor's degree in English and history. Additionally, Coach Jerheme Urban was a four-time SCAC Male Track & Field Athlete of the Year Awardee during his college years.
Completing the Trinity Tigers football coaching staff are Paul Michalak (Defensive Coordinator and Linebackers Coach), Wade Lytal (Offensive Coordinator and Offensive Line Coach), Jeremy Gezella (Recruiting Coordinator and Wide Receivers Coach), Mike Clark (Director of Football Strength and Performance), Adam McGuire (Defensive Backs Coach and Special Teams Coach), Stew Krisch (Running Backs Coach), and Patrick Rhatican (Tight Ends Coach).
Summary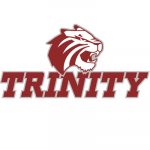 Service Type
Provider Name
rinity University Tigers
,
78212
,
Area
Description
The Trinity University Tigers One-Day Football Elite Prospect Camp is inviting all boys in junior and senior high school who think they got what it takes to play in the collegiate level. It is a single-day event that will run from 10:00 AM until 3:00 PM on the 1st of June. This football camp is going to take place at Trinity University Athletic Fields.