Take your game to the next level at the Syracuse University Orange One-Day Football Camp. It is a one-day event that will fall on the 8th of June. This high-level football camp is open to all high school boys who are entering grade 9 up to grade 12. Those who are in CEGEP, prep school and junior-college are also eligible to join. Moreover, this training program is going to take place at the Ensley Athletic Center in Syracuse, New York. The program focuses on refining the players' individual skills as well as game strategy understanding. It also provides a venue to showcase exceptional football skills.
| | |
| --- | --- |
| 9:00 AM | Registration (OL/DL/RB/LB) |
| 10:00 AM – 12:00 PM | Camp (OL/DL/RB/LB) |
| 1:00 PM | Registration (QB/WR/TE/DB) |
| 2:00 PM – 4:00 PM | Camp (QB/WR/TE/DB) |
In addition, this event is an opportunity to work and train with the Syracuse University Orange college football coaching staff and current players. Pre-registration cost is $50 per camper while walk-in registration cost is $60 per camper.
What to Bring to the Syracuse University Orange One-Day Football Camp
Cleats
Sneakers
Lunch/Lunch Money
Workout clothes
Sunscreen
About Syracuse University
Syracuse University, colloquially just Cuse, is a private, coeducational, research university in Syracuse, New York. It is a nonsectarian university but has a connection with The United Methodist Church. The university is a member of the National Association of Independent Colleges and Universities and the International Association of Methodist-related Schools, Colleges, and Universities. It is also part of the Coalition of Urban and Metropolitan Universities, the Universities Research Association, and the Oak Ridge Associated Universities. Moreover, Syracuse University is a top-performing academic institution. As a matter of fact, it is 61st in the National Universities category of the 2018 edition of the US News and World Reports Best Colleges rankings. Syracuse University is also 47th in the Best Value Schools rankings and 29th in the Best Colleges for Veterans. Currently, the university accommodates around 15,200 undergraduate students and around 7,200 postgraduate students. 46 percent of the university's undergraduate student population are male students and 54 percent are female students. This undergraduate student population is through a more selective enrollment acceptance rate of 52 percent. Correspondingly, Syracuse University's student to faculty ratio is 15;1. In sports, the university has 18 intercollegiate athletics teams. These teams are playing in the Atlantic Coast Conference of the National Collegiate Athletic Association Division I. Their nickname is Orange and their identity color is also orange.
Syracuse University Orange One-Day Football Camp Organizers
Head Coach Dino Babers, a native of San Diego, California is leading the Syracuse University Orange football team. He is now entering his fourth season at the helm of the university's college football program. Coach Dino Babers is a bachelor's degree in education graduate from the University of Hawaii. Meanwhile, he completed his master's degree in education administration and supervision at Arizona State University. Ultimately, Coach Babers is the 2018 American Football Coaches Association (AFCA) Region 1 Coach of the Year awardee. He is also the 2018 co-ACC Coach fo the Year and the 2018 ECAC Coach of the Year.
Then, completing the Orange men football coaching staff are Katie Berardi (Administrative Assistant), Justin Lustig (Assistant Head Coach, Special Teams Coordinator, and Outside Receivers Coach), Mike Lynch (Offensive Coordinator and Running Backs Coach), Brian Ward (Defensive Coordinator and Linebackers Coach), Mike Cavanaugh (Offensive Line Coach), Reno Ferri (Tight Ends and Inside Receivers Coach), Kirk Martin (Quarterbacks Coach), Kim McCloud (Cornerbacks Coach), Nick Monroe (Safeties and Nickelbacks Coach), Vinson Reynolds (Defensive Tackles Coach), and Steve Stanard (Defensive Ends Coach).
Summary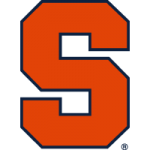 Service Type
Provider Name
Syracuse University
,
13210
,
Area
Description
The Syracuse University Orange One-Day Football Camp is open to all high school boys in grade 9 through grade 12 who are aspiring to play football at the collegiate level. It will fall on the 8th of June from 9:00 AM until 4:00 PM. This football training program is an initiative of the Syracuse University football coaching staff.