Train like a champ at the Stetson University Hatters One-Day Football Prospect Camp. It is a single-day high-level training program that will run from 1:00 PM until 4:00 PM on the 13th of July. This football prospect camp is open to all boys who aspire to become a college football student-athlete. In addition, this prospect camp is going to take place at Stetson University's state of the art Athletic Training Center. The camp includes positional fundamental skills development sessions. There will also be a performance evaluation. Moreover, the camp registration fee is $65 per player.
| | |
| --- | --- |
| | |
| 12:00 PM | Check-In |
| 1:00 PM | Camp Start |
| 4:00 PM | Camp End |
| | |
Running this event is the Stetson University Hatters college football coaching staff. Also in attendance are the current Hatters college football players. It will be a challenging but fun training experience.
What to Bring to the Stetson University Hatters One-Day Football Prospect Camp
Cleats
Sneakers
Workout clothes
About Stetson University
Stetson University, formerly DeLand Academy, is a private, nonprofit university. Its founder is New York philanthropist Henry Addison DeLand. The school has a 175-acre campus in DeLand, Florida. The DeLand campus is on the National Register of Historic Places. Currently, Stetson has a total undergraduate enrollment of 3,089. The gender distribution is 42 percent male students and 58 percent female students. This undergraduate student population is also through a selective enrollment acceptance rate of 66 percent. Correspondingly, Stetson University's student to faculty ratio is 13:1. There are more than 60 majors and minors offered as well as Master's degree and dual degree programs. Stetson has 195 full-time faculty teaching undergraduate courses. 95% of those faculty are holding Ph.D. or equal degrees. Stetson's mission is to provide a creative community where learning and values meet. The institution also has the dedication to help students move from success to significance. Furthermore, Stetson has approximately 20 honorary academic and professional organizations and over 100 other student organizations on campus. It is a member of the Southern Association of Colleges and Schools. In sports, Stetson University fields it's men's and women's varsity teams in the Atlantic Sun Conference of the National Collegiate Athletic Association Division I. They are the Hatters and their identity colors are green and white.
Stetson University Hatters One-Day Football Prospect Camp Organizers
Roger Hughes, a native of Crawford, Nebraska is the Head Coach of the Stetson Hatters football team. He is now entering his seventh season at the helm of the university's college football team. Coach Roger Hughes is a bachelor's degree graduate from Doane College. Meanwhile, he earned his Ph.D. in Exercise Physiology at the University of Nebraska. Prior to Stetson, Coach Hughes was head coaching the Princeton University football team. He led Princeton to a Co-Champion finish in 2006.
Completing the Stetson Hatters football coaching staff are Jacob Behrns (Receivers Coach), Stan Clayton (Offensive Coordinator and Offensive Linebackers Coach), Bob Majeski (Linebackers Coach), Clay Mazza (Tight Ends Coach), Jesse Marsh (Defensive Quality Control), Jeremy Perkovich (Defensive Line Coach), Harry Richards (Running Backs Coach), Scott Sallach (Quarterbacks Coach), Thomas Wells (Defensive Backs Coach), Brian Young (Defensive Coordinator), and Mark Wateska (Director of Strength and Conditioning).
Summary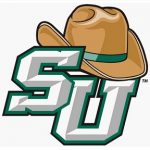 Service Type
Provider Name
Stetson University Hatters
,
32723
,
Area
Description
Come and join the Stetson University Hatters One-Day Football Prospect Camp on the 13th of July. This high-level training program is especially for boys who desire to play football at the college level. This single-day football prospect camp is going to take place at Stetson University's state of the art Athletic Training Center.