The Sacramento State University Hornets Football Specialist Camp is a single-day event that will be held on the 14th of June. It is inviting all boys in grade 9 up to grade 12 who desire to play football at the college level. Those in Junior College are also eligible to participate. The program is going to take place at Sacramento State University's state of the art Hornet Stadium. In addition, this football specialist camp will provide the attendees a feel for how it is to train and play like a college football student-athlete. The program will also include a facility tour and competitions. Furthermore, the camp registration fee which includes an Official Sacramento State T-Shirt is $100 per player.
| | |
| --- | --- |
| 3:00 PM | Registration |
| 3:30 PM | Facility Tour |
| 4:00 PM | Camp Start |
| 6:00 PM | Camp End |
| | |
Furthermore, this training program will be under the supervision of the Sacramento State University Hornets college football coaching staff. It is important to note that this event is only for specialists. Coaches from other Pac-12 teams are also attending the program.
What to Bring to the Sacramento State University Hornets Football Specialist Camp
Cleats
Sneakers
Football
Kicking Sticks
Water Bottle
Sunscreen
About Sacramento State University
The California State University Sacramento, originally Sacramento State College, is widely known as Sacramento State. It is a public, coeducational, comprehensive university in Sacramento, California. It is part of the California State University system. The university is also a member of the Association of Public and Land-grant Universities (APLU) and the American Association of State Colleges and Universities (AASCU). Additionally, the university is offering 58 undergraduate degrees. Currently, its undergraduate student population is around 28,000. 44 percent of this undergraduate student population are male students and 56 percent are female students. This undergraduate student population is also through a selective enrollment acceptance rate of 72 percent. Correspondingly, the California State University Sacramento's student to faculty ratio is 25:1. Sacramento State University is one of the nation's best academic institutions. As a matter of fact, it is 82nd in the Regional Universities West of the 2017 edition of the US News and World Reports Best Colleges rankings. Also, the university is 429th in Forbes National Universities rankings. Sacramento State has 21 intercollegiate men's and women's athletics teams. They call themselves the Hornets. Its college athletic teams are competing in the Big West Conference of the National Collegiate Athletic Association Division I. Their identity colors are green and gold.
Sacramento State University Hornets Football Specialist Camp Organizers
Leading the Sacramento State University Hornets football team is Head Coach Troy Taylor. He is now in his first year at the helm of the Sacramento State Hornets football program. Coach Troy Taylor is a bachelor's degree graduate from the University of California, Berkeley. Meanwhile, he completed his high school at the Casa Roble High School. He is the 1985 Northern California Player of the Year.
Completing the Sacramento State Hornets football coaching staff are Kris Richardson (Assistant Head Coach and Offensive Line Coach), Andy Thompson (Defensive Coordinator and Linebackers Coach), Cherokee Valeria (Defensive Passing Game Coordinator and Secondary Coach), Sam Cole (Safeties), Bobby Fresques (Quarterbacks Coach), Jeremy LaPan (Special Teams Coordinator and Tight Ends Coach), James Montgomery (Running Backs Coach), Tyler Osborne (Wide Receivers Coach), and Kraig Paulson (Defensive Line Coach).
Summary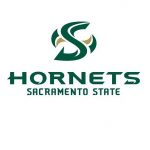 Service Type
Provider Name
Sacramento State University Hornets
,
95817
,
Area
Description
The Sacramento State University Hornets Football Specialist Camp is going to provide an opportunity to display outstanding football skills through a college level training and competition environment. It is a single-day event that will fall on the 14th of June. The training program schedule is set to start at 3:00 PM and end at 6:00 PM.