Join the Princeton University Football Technique Camp. It is going to take place at the Princeton Stadium and Finney and Campbell practice fields. The program is going to take place on the 29th of June from 8:00 AM until 3:30 PM. This football camp is open to all boys in grade 9 up to grade 12. It is set to develop both the players offensive and defensive skill set. The registration fee includes lunch and a camp t-shirt. Additionally, this specialist football camp is set to develop the participants kicking, punting and long snapper skills. Campers will be given instructions according to their age and skills level. It is going to be a fun and competitive training experience.
| | |
| --- | --- |
| 8:00 AM | Check-In |
| 3:30 PM | Check-out |
Furthermore, this training program will be under the direction of the Princeton University College Football Coaching Staff. Coaches from other top Division I, Division II, and Division III universities and colleges will also attend and facilitate the program. Previous schools who have attended the event are Amherst College, Bates College, Bowdoin College, Bucknell University, Case Western Reserve University, Colby College, Davidson College, Dickenson College, Franklin & Marshall College, Hamilton College, Johns Hopkins University, Lycoming College, M.I.T., McDaniel College, Merrimack College, Middlebury College, Monmouth University, Moravian College, Rutgers University, Shippensburg University, Stonehill College, Susquehanna University, Trinity College, Tufts University, U.C.L.A., University of Chicago, University of Indiana, Washington & Lee, Wesleyan University, West Chester University, and Williams College.
What to Bring to Princeton University Football Technique Camp
Football Helmet
Cleats
Sneakers
It is important to note that this camp is not open for walk-up registrations.
About Princeton University
Princeton University, originally College of New Jersey, is a private, coeducational, Ivy League, research university. It is one of the oldest universities in the country. The university is a member of the National Association of Independent Colleges and Universities. Princeton University is also part of the Universities Research Association and the Association of American Universities. Ultimately, Princeton University is 3rd in the 2017 Forbes Magazine's List of America's Best Colleges. It is also the number one in the National Universities category of the U.S. News and World Report Best College rankings. Additionally, the university's total undergraduate student population is 5,232 with 51 percent male and 49 percent female students gender distribution. Princeton University's student to faculty ratio is an outstanding 5:1. In athletics, the university fields 38 intercollegiate teams in the Ivy League of the National Collegiate Athletic Association Division I. The athletes' nickname is Tigers. Their identity colors are orange and black.
Princeton University Football Technique Camp Organizers
Bob Surace is the head coach of the Princeton University Tigers Football team. He is now entering his 9th season at the helm of the Tigers football program. Under his leadership, the Tigers has already three Ivy League championships. In 2018, Coach Surace led the team to its first-ever perfect season. In addition, Coach Bob Surace is a two-time Ivy League Head Coach of the Year awardee. He is now holding an overall coaching win-loss record of 48-42. Then, the team's Senior Associate Head Coach is Steve Verbit. He is at the same time the Defensive Coordinator and Defense Line Coach. Andrew Aurich is the Associate Head Coach and finally, Mike Mendenhall is the Special Teams Coordinator and Outside Linebackers Coach.
Summary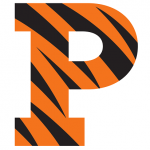 Service Type
Provider Name
Princeton University Football Technique Camp
,
45326
,
Area
Description
The Princeton University Football Technique Camp is a single-day event that will fall on the 29th of June at the state of the art Princeton Stadium and Finney and Campbell practice fields. The program is open to all and any boys in grade 9 up to grade 12 who are looking to experience a college-level football training camp.