Come and join the Missouri State University Bears One-Day Football Camp. It will be on the 2nd of June at Missouri State University's state of the art Forsythe Athletics Center. This whole-day football camp is for all high school players who desire to take their skills to the next level. Moreover, the training program will put emphasis on fine-tuning the participants' individual and fundamental skills. It is also an opportunity to showcase exceptional football skills in front of the university's coaching staff. The program is set to start at 12:30 PM and end at 4:45 PM. In addition, this football camp is available for a registration fee of $40 per camper. This registration fee includes a camp t-shirt. It is going to be a fun and motivational training experience.
| | |
| --- | --- |
| 12:30 PM | Registration |
| 1:00 PM | Camp Meeting |
| 1:30 PM | Speed Training |
| 4:15 PM | Competition |
| 4:30 PM | Camp End |
Running this event is the Missouri State University Bears college football coaching staff. All instructions and groupings are in accordance with the participant's age and skill level.
What to Bring to the Missouri State University Bears One-Day Football Camp
Football Shoes
Running Shoes
Football Helmet
Workout clothes
Shoulder Pads
Jock
Football (Quarterbacks)
About Missouri State University
Missouri State University, formerly Southwest Missouri State University, is public, coeducational, space-grant university in Springfield, Missouri. It is part of the Missouri State University System. The university is also an affiliation of the Carnegie Classification of Institutions of Higher Education. Moreover, Missouri State University is the second largest university in the state of Missouri. It is currently serving around 26,000 students. 42 percent of this undergraduate student population are male students and 58 percent are female students. This undergraduate student population is also through a selective enrollment acceptance rate of 86 percent. Correspondingly, Missouri State University's student to faculty ratio is 21:1. Missouri State University is also one of the region's top performing universities. In fact, it is 106th in Regional Universities Midwest category of the 2018 edition of the US News and World Reports Best Colleges rankings. It is also 31st in Top Public Schools and 290th in the Business Programs rankings. Additionally, the Missouri State University men's and women's athletics teams are participating in the Missouri Valley Conference (MVC) of the National Collegiate Athletic Association (NCAA) Division I as the Bears and Lady Bears. Their identity colors are maroon and white. The university's current president is Clifton M. Smart III.
Missouri State University Bears One-Day Football Camp Organizers
The Head Coach of the Missouri State Bears college football team is Dave Steckel, a native of Fullerton, Pennsylvania. Coach Dave Steckel is now entering his fifth year at the helm of Missouri State's football program. He is a bachelor's degree in elementary education graduate from Kutztown University. Meanwhile, Coach Steckel earned his master's degree at the University of Miami (Ohio).
Completing the Missouri State Bears football coaching staff are Marcus Yokeley (Defensive Coordinator and Linebackers Coach), Kenji Jackson (Safeties Coach), Chris Morton (Defensive Line Coach), Munir Prince (Cornerbacks Coach), Justin Kramer (Offensive Line Coach), Trent Figg (Running Backs Coach), Stephen Bravo-Brown (Wide Receivers Coach), Marty Spieler (Tight Ends Coach), Adam Lang (Strength and Conditioning Coach), and Lynn Mentzer (Director of Football Operations).
Summary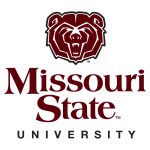 Service Type
Provider Name
Missouri State University Bears
,
65807
,
Area
Description
Join the Missouri State University Bears One-Day Football Camp. It will fall on the 2nd of June at the leading-edge Forsythe Athletics Center which is on the scenic Missouri State University campus. This high-level football camp will simulate a real college level training environment. It is inviting all boys in grade 9 through grade 12.