Train like a champ at the Marist College Red Foxes Football Elite Prospect Camp. It is a one-day training program for all boys who are aspiring to become a college football student-athlete. The training program will run from 3:00 PM until 7:00 PM on the 13th of June. It is going to take place at the state of the art Tenney Stadium which is on the Marist College campus. Furthermore, this football elite prospect camp will cover fundamental skills development, position-specific skills development, and competitions. The camp registration fee is $60 per player. In addition, all the instructions will be in accordance with the attendee's age and skill level.
Running this football prospect camp is the Marist College Red Foxes coaching staff. The camp is only offering limited available camper spots so registration is on a first come first served basis. It is important to note that this is a non-contact camp so helmets are not needed.
What to Bring to the Marist College Red Foxes Football Elite Prospect Camp
Cleats
Tennis Shoes
Workout T-shirt
Workout Shorts
Mouthguard
About Marist College
Marist College is a private, coeducational, liberal arts college. Its location is in Poughkeepsie, New York. It is offering 40 undergraduate majors. It also offers 21 certificate programs. Currently, it accommodates around 6,500 undergraduate students and around 900 postgraduate students. This undergraduate student population is with a 41 percent male and 59 percent female students gender distribution. Additionally, Marist College is part of the National Association of Independent Colleges and Universities (NAICU). It is also a proud member of the Association of American Colleges and Universities (AACU). Marist College is one of the nation's top-tier colleges. As a matter of fact, the college is 9th in the Regional Universities North category of the 2018 edition of the US News and World Reports Best Colleges rankings. It is also 2nd in the Best Colleges for Veterans category and 32nd in the Best Value Schools category. Marist College's identity colors are red and white. It has 23 men's and women's varsity teams. They are competing in the Metro Atlantic Athletic Conference of National Collegiate Athletic Association (NCAA) Division I. Their athletics nickname is the Red Foxes.
Marist College Red Foxes Football Elite Prospect Camp Organizers
Leading the Marist College Red Foxes college football team is head coach Jim Parady, a native of Nashua, New Hampshire. Coach Jim Parady is now entering his 28th season at the helm of the Red Foxes football program. He is a bachelor's degree in Education graduate from the University of Maine. Ultimately, Coach Parady is a three-time league Coach of the Year awardee. He is now holding an overall coaching win-loss record of 138-145-1.
Completing the Marist College Red Foxes college football coaching staff are Scott Rumsey (Associate Head Coach and Defensive Coordinator), Jake Dembow (Offensive Coordinator and Offensive Line Coach), Cameron Gibson (Special Teams Coordinator and Safeties Coach), Billy Creed (Passing Game Coordinator and Wide Receivers), James Groce (Recruiting Coordinator and Defensive Line Coach), Casey Tosches (Tight Ends and Assistant Special Teams Coordinator), Tom Kelly (Kickers Coach), Larry Riley (Cornerbacks Coach), Mike Kagafas (Assistant Linebackers Coach), Adam Schmitt (Director of Football Operations), and Aaron Suma (Head Strength and Conditioning Coach).
Summary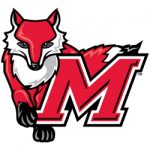 Service Type
Provider Name
Marist College Red Foxes
,
12601
,
Area
Description
Join the Marist College Red Foxes Football Elite Prospect Camp on the 13th of June. Its schedule is set to run from 3:00 PM until 7:00 PM. This football elite prospect camp is inviting all boys who are looking to play college football. The training program will be under the direction of the Marist College Red Foxes football coaching staff.