The Jacksonville University Dolphins Football Elite Prospect Camp is a three-hour program that will run from 3:00 PM until 6:00 PM on the 15th of June. It is open to all boys in grade 10 up to grade 12 who desire to become a college football student-athlete. This football prospect camp is going to take place at the state of the art D. B. Milne Field which is on the Jacksonville University campus. Moreover, all the camp instructions are according to the player's age and skill level. The camp pre-registration fee is $40 per player while the walk-up registration fee is $50 per player. This includes a free Jacksonville Dolphins camp t-shirt. Overall, it will be a fun but challenging experience.
| | |
| --- | --- |
| | |
| 2:00 PM | Registration |
| 3:00 PM | Camp Start |
| 6:00 PM | Camp End |
| | |
Furthermore, this training program will be under the supervision of the Jacksonville University Dolphins college football coaching staff. The training program is especially for QB, RB, TE, WR, OL, DL, LB, and DB positions.
What to Bring to the Jacksonville University Dolphins Football Elite Prospect Camp
Cleats
Sneakers
Medical Weaver
Workout clothes
Football (Quarterbacks)
About Jacksonville University
Jacksonville University, initially Jacksonville Junior College, is a private, coeducational university in Jacksonville, Florida. It is a nonprofit institution that is serving around 3,200 undergraduate students and around 1,000 postgraduate students. It is part of the Independent Colleges and Universities of Florida. Additionally, the university is offering 7 undergraduate degrees and 12 graduate programs. As a whole, the university has an accreditation from the Southern Association of Colleges and Schools. The university is one of the region's leading academic institutions. As a matter of fact, it is 52nd in Regional Universities South, 2018 edition of Best Colleges rankings. It is also 29th in Best Colleges for Veterans rankings. And, 46th in Best Value Schools rankings. Jacksonville University fields 18 intercollegiate sports teams in NCAA Division I, Atlantic Sun Conference. They are the Dolphins. Green and white are their identity colors. In addition, the Jacksonville Dolphins football team has already won two conference titles and two division titles. The team is now holding an all-time win-loss record of 92–87.
Jacksonville University Dolphins Football Elite Prospect Camp Organizers
The Head Coach of the Jacksonville University Dolphins college football team is Ian Shields, a native of Oregon City, Oregon. Coach Ian Shields is now in his third season at the reins of the Dolphins football program. He is a bachelor's degree in speech communication graduate from Oregon State University. It is also where he earned his master's degree in interdisciplinary studies concentrating in education, communication and exercise sport science. Ultimately, Coach Shields is a two-time South Atlantic Conference Coach of the Year awardee. This was when he was head coaching the Lenoir-Rhyne Bears.
Completing the Jacksonville University Dolphins college football coaching staff are Tom Simi (Associate Head Coach and Offensive Line Coach), Alan Darlin (Defensive Coordinator and Linebackers Coach), Trent Steelman (Offensive Coordinator and Quarterbacks Coach), Steven Sylvester (Running Backs Coach and Special Teams Coordinator), Jake Copeland (Safeties Coach and Recruiting Coordinator), O'Neil Blake (Cornerbacks Coach), and Wade Green (Defensive Line Coach).
Summary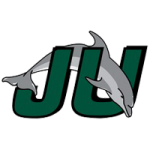 Service Type
Provider Name
Jacksonville University Dolphins
,
32277
,
Area
Description
The Jacksonville University Dolphins Football Elite Prospect Camp will be an enjoyable football training atmosphere. It is inviting all boys in grade 10 up to grade 12 who aspire to play football at the collegiate level. This football elite camp is going to take place at the state of the art D. B. Milne Field which is on the Jacksonville University campus