Come and join the Harvard University Crimson Football Camp. It is open to all and any boys entering grade 9 up to grade 12 who are aspiring to play football at the college level. Furthermore, this high-level football camp is going to run from the 15th of June at the top-notch Harvard Football Stadium. Other schedules are also set on the 22nd of June, 23rd of June, 29th of June, and 30th of June. The camp registration fee is $150 per camper. Moreover, this program provides an opportunity for exceptional football players to display their skills in front of the university's college football coaching staff. It will be a fun and very challenging experience.
| | |
| --- | --- |
| 8:30 AM | Registration and Check-In |
| 2:30 PM | End of camp, players released from fields |
Running this event is the Harvard University Crimsons Football coaching staff. Additionally, coaching staff from other NESCAC schools like Amherst, Bates, Bowdoin, Colby, Hamilton, Middlebury, Trinity, Tufts, Wesleyan, Williams, MIT, and University of Chicago will also attend and help facilitate the program. Thus, this event is the ideal venue for top-caliber players to display their exceptional skills. The camp ensures players safety by having qualified medical personnel on site.
What to Bring to Harvard University Crimson Football Camp
Football Helmets
Cleats
Sneakers
T-shirt & Shorts
Sunscreen
About Harvard University
Harvard University, former Harvard College, is a private, coeducational, Ivy League, research university in Cambridge, Massachusetts. It is one of the world's most notable institution. The university is 2nd in National Universities, 2018 edition of Best Colleges rankings. Harvard University is also 2nd in Best Value Schools rankings. The university is a member of the National Association of Independent Colleges and Universities. It is also part of the Association of Independent Colleges and Universities in Massachusetts. Furthermore, the university's main campus is in Cambridge and it has also additional campuses in Allston and Longwood, Massachusetts. The university currently serves around 21,000 students with a gender distribution of 53 percent male and 47 percent female students. The student to faculty ratio is 7:1. In athletics, Harvard University has 42 men's and women's varsity teams participating in the Ivy League of the National Collegiate Athletic Association Division I. Their identity color is crimson and their nickname is Harvard Crimson. The Crimsons football team has already 12 national championships.
Harvard University Crimson Football Camp Organizers
The head coach of the Harvard University Crimsons football team is Tim Murphy. He is now in his 26th season at the helm of the Crimsons college football program. Coach Murphy, Harvard's all-time winningest coach is a bachelor's degree and master's degree in education graduate from Springfield College. Ultimately, Coach Tim Murphy is a seven-time New England Coach of the Year awardee. He is also the 2014 Ivy League Coach of the Year awardee. He is now holding an overall coaching win-loss record of 206-120-1.
Then, the Crimsons football team assistant head coaches are Joel Lamb and Scott Larkee. Coach Joel Lamb is at the same time the team's Offensive Coordinator and Quarterback Coach. He completed his bachelor's degree in psychology at Harvard University and his master's degree in sports management at the University of Massachusetts. Coach Lamb is now in his 14th season with the coaching staff.
Finally, Coach Larkee is at the same working as the team's Defensive Coordinator and Linebacker Coach. The Harvard University alumnus is now in his 13th season with the coaching staff. He is the2012 Gridiron Club of Boston Assistant Coach of the Year.
Summary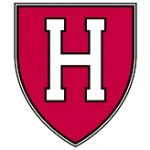 Service Type
Provider Name
Harvard University
,
45326
,
Area
Description
The Harvard University Crimson Football Camp is inviting all student-athlete boys in grade 9 up to grade 12 who are aspiring to play football at the college level. This single-day event is going to take place at the Harvard Football Stadium. Running the training program is the Harvard University Crimson Football coaching staff.