Join the Georgia State University Panthers One-Day Football Camp on the 2nd of June. The registration fee which includes a camp t-shirt is $30 per player and it is set to run daily from 8 o'clock in the morning until 12 o'clock in the afternoon. This one-day football camp is going to take place at the premier Georgia State Stadium in Atlanta, Georgia. Furthermore, this football training program is available to all high school boys who intend to take their skills to the next level. The training program focuses on providing new techniques and developing the player's fundamentals. It is especially for QB, RB, WR, TE, OL, DL, LB, CB, and S positions.
| | |
| --- | --- |
| | |
| 8:00 AM | Registration |
| 9:00 AM | Camp Start |
| 12:00 PM | Camp End |
| | |
Furthermore, this training program will be under the supervision of the Georgia State University Panthers college football coaching staff. Current and former Panthers football players are also going to attend and help facilitate the program.
What to Bring to the Georgia State University Panthers One-Day Football Camp
Cleats
Sneakers
Workout clothes
About Georgia State University
Georgia State University, or just Georgia State, is a public, coeducational, research university in Atlanta, Georgia. It is the largest member of the University System of Georgia. The university comprises 10 colleges and schools. It is offering more than 250 degree programs and more than 30 associate degree programs. Currently, the university is serving around 25,200 undergraduate and 6,900 postgraduate students. 41 percent of this undergraduate student population are male students and 59 percent are female students. This undergraduate student population is also through a selective enrollment acceptance rate of 53 percent. Correspondingly, the Georgia State University's student to faculty ratio is 19:1. Georgia State is one of the nation's best universities. As a matter of fact, it is 223rd in the National Universities category of the 2018 edition of the US News and World Reports Best Colleges rankings. It is also 8th in the Best Undergraduate Teaching rankings and 156th in the High School Counselor Rankings. In sports, the university has 16 intercollegiate men's and women's teams. They are participating in the Sun Belt Conference of the National Collegiate Athletic Association (NCAA) Division I. The athletes call themselves the Panthers while red, white, and blue are their colors.
Georgia State University Panthers One-Day Football Camp Organizers
Head Coach Shawn Elliott, a native of Camden, South Carolina is leading the Georgia State University Panthers college football team. He is now in his third year at the helm of the Panthers football program. Coach Shawn Elliot is a bachelor's degree graduate from Appalachian State University. Ultimately, Coach Shawn Elliott is the recipient of the 2000 NCAA's Award of Valor.
Completing the Georgia State Panthers football coaching staff are Nate Fuqua (Defensive Coordinator and Outside Linebackers Coach), Brad Glenn (Offensive Coordinator and Quarterbacks Coach), Thomas Austin (Assistant Coach and Offensive Line Coach), Chris Collins (Assistant Coach, Safeties Coach, and Recruiting Coordinator), Brad Lawing (Assistant Coach and Defensive Line Coach), Trent McKnight (Assistant Coach and Wide Receivers Coach), Aairon Savage (Assistant Coach and Cornerbacks Coach), Jimmy Smith (Assistant Coach and Running Backs Coach), Josh Stepp (Assistant Coach and Tight Ends Coach), Shiel Wood (Assistant Coach, Linebackers Coach, and Special Teams Coach), and John Sisk (Head Strength and Conditioning Coach).
Summary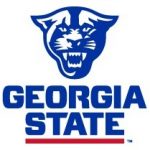 Service Type
Provider Name
Georgia State University Panthers
,
30312
,
Area
Description
Join the Georgia State University Panthers One-Day Football Camp. The training program will be ideal for those who are seeking to improve their game in a fun and dynamic training environment. It is going to take place at the state-of-the-art Georgia State Stadium. The program will run from 8:00 AM until 12:00 PM on the 2nd of June.