The Furman University Paladins One-Day Elite Football Camp is a single-day event that will fall on the 2nd of June. The program is open to all and boys in grade 9 up to grade 12 who desire to play football in the next level. This elite football camp is going to take place at the scenic Furman University campus in Greenville, South Carolina. Additionally, this training program will include speed and athleticism development drills, and position-specific and individual skills development drills. The training program is open to all positions including specialists. Moreover, the camp registration fee is $60 per camper. Registration is on a first come first served basis. Overall, this summer camp will be a fun, dynamic, and challenging experience.
| | |
| --- | --- |
| | |
| 12:30 PM | Registration |
| 1:00 PM | Camp Start |
| 4:00 PM | Camp End |
| | |
Running this elite football camp is the Furman University Paladins college football coaching staff. This event is an opportunity for top-notch players to showcase their exceptional football skills.
What to Bring to the Furman University Paladins One-Day Elite Football Camp
Cleats
Tennis Shoes
Athletic Shorts
Athletic T-Shirt
Socks
Compressions
Football (Kickers, Punters, and Quarterbacks)
Football Helmet (Offensive and Defensive Lines)
About Furman University
Furman University, originally Furman Academy and Theological Institution, is a private, coeducational, liberal arts university in Greenville, South Carolina. It is the oldest learning institution in the state of South Carolina. Its name is in honor of Richard Furman, a prominent Baptist Church Pastor. The university is an affiliation of the National Association of Independent Colleges and Universities and the Council of Independent Colleges. Moreover, it is also part of the Annapolis Group and the Oberlin Group. Furman University is 53rd in the National Liberal Arts Colleges, 2018 edition of the US News and World Reports' Best Colleges rankings. It is also 74th in the Best Value Schools rankings and 13th in the Most Innovative Schools rankings. Currently, Furman University accommodates around 2,700 undergraduate students. It also has 20 intercollegiate men's and women's varsity teams. They call themselves the Paladins. And, they are competing in the Southern Conference of the National Collegiate Athletic Association Division 1. Purple and white are the university's identity colors. In addition, the Furman Paladins football team has already one claimed national title (1988). The team also has won 14 conference titles.
Furman University Paladins One-Day Elite Football Camp Organizers
Leading the Furman University Paladins football team is Head Coach Clay Hendrix, a native of Commerce, Georgia. Coach Clay Hendrix is now entering his third year at the helm of the Paladins football program. He is a proud alumnus of Furman University. Ultimately, Coach Clay Hendrix is the 2017 Southern Conference Coach of the Year Awardee. This award comes after he led the Paladins to their first playoff berth since 2013. Prior to his head coaching role, Coach Clay was an assistant coach at the United States Air Force Academy.
Completing the Furman Paladins coaching staff are Brian Bratton (Wide Receivers Coach and Special Teams Coordinator), Dru Duke (Tight Ends Coach), Ken Lamendola (Inside Linebackers Coach and Recruiting Coordinator), Peter Lusk (Run Game Coordinator and Offensive Line Coach), Josh Miller (Defensive Line Coach), Rod Ojong (Cornerbacks Coach), George Quarles (Associate Head Coach, Offensive Coordinator, and Quarterbacks Coach), David Sims (Running Backs), Duane Vaughn (Defensive Coordinator and Outside Linebackers Coach), Corico Wright (Safeties), and T.J. Hall (Director of Football Operations).
Summary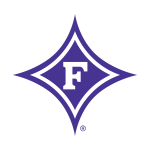 Service Type
Provider Name
Furman University Paladins
,
29609
,
Area
Description
The Furman University Paladins One-Day Elite Football Camp is open to all boys in grade 9 up to grade 12 who are aspiring to play football at the collegiate level. It is a single-day training program that will run from 1:00 PM until 4:00 PM on the 2nd of June. The training program is going to take place at the beautiful Furman University campus.