The Fordham University Rams Football Prospect Camp is a two-hour football training program that will fall on the 16th of June. This advanced football training camp is inviting all boys in grade 9 up to grade 12 who are aspiring to play at the elite college level. Those in junior college are also eligible to join. In addition, the training program includes skill development instructions, and individual and team drills. It is the ideal venue to showcase exceptional footballs skills and understanding in front of the university's recruiting staff. Furthermore, the camp registration fee is $70 per player. Registration is on a first come first serve basis.
| | |
| --- | --- |
| | |
| 3:00 PM – 4:15 PM | Registration |
| 5:00 PM | Practice |
| 7:00 PM | Camp End |
| | |
| | |
This high-level training program will be under the direction of the Fordham University Rams college football coaching staff. The event is going to take place at the Murphy and Coffey Field both in the Fordham University campus.
What to Bring to the Fordham University Rams Football Prospect Camp
Football Helmet
Cleats
Sneakers
Workout clothes
About Fordham University
Fordham University, originally St. John's College, is a private, coeducational, research university in New York City, New York. It is an affiliation of the Roman Catholic Society of Jesus (Jesuit) religious congregation and the Association of Catholic Colleges and Universities. The university is also a member of the National Association of Independent Colleges and Universities and the Association of Jesuit Colleges and Universities. Furthermore, Fordham University is applying a semester-based academic calendar. Its current undergraduate student population is 9,258 with a 43 percent male and 57 percent female students gender distribution. The university is also serving 6,324 postgraduate students. The university is also serving around 6,300 postgraduate students. Fordham University is among the nation's top academic institutions. As a matter of fact, it is 132nd in the 2017 Forbes Magazine's List of America's Best Colleges. The university is also 61st in National Universities of the 2018 edition of the US News and World Reports Best Colleges rankings. In sports, the university features 21 college athletic teams in the National Collegiate Athletic Association Division I, Atlantic 10 Conference. They are the Rams and their identity colors are maroon and white.
Fordham University Rams Football Prospect Camp Organizers
Leading the Fordham University Rams college football team is head coach Joe Conlin from Southington, Connecticut. Coach Conlin is now entering his second season at the reins of the Rams football program. He is a bachelor's degree in administration of justice graduate from the University of Pittsburgh. Prior to the Rams head coaching role, Coach Conlin was Yale University's Offensive Coordinator.
Then, the Fordham University Rams college football team assistant coaches are Paul Rice (Defensive Coordinator and Linebackers Coach), Mike Burchett (Offensive Coordinator and Quarterbacks Coach), Shane Fogarty (Special Teams and Running Backs Coach), Vincent Natali (Recruiting Coordinator and Offensive Line Coach), Scott Vallone (Defensive Line Coach), Darrell Perkins (Co-Defensive Coordinator and Secondary Coach), Ian Pace (Co-Recruiting Coordinator and Tight Ends Coach), James Lenahan (Outside Linebackers Coach), Chris Batti (Wide Receivers Coach), Steve Thames (Assistant Defensive Backs and Safeties Coach), and Evan Ostrow (Assistant Athletic Director for Football Operations).
Summary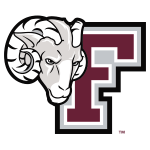 Service Type
Provider Name
Fordham University
,
10023
,
Area
Description
Join the Fordham University Rams Football Prospect Camp. This high-level football camp is going to run from 3:00 PM until 7:00 PM on the 16th of June. The program is ideal for those who are aspiring to take their football skills to the college level. There are only limited camper spots available so registration is first come first served.