Join the Florida Atlantic University Owls Football Prospect Camp. It will fall on the 15th of June at the top-notch Thomas Oxley Athletic Building which is in the Florida Atlantic University campus. This football prospect camp is especially for those with a strong interest in playing at the collegiate level. In addition, this football camp will provide the participants with an opportunity to train in a collegiate-level environment. The training program is inviting all boys in grade 9 up to junior college. The camp registration fee is $40 per player. It is set to run from 8 o'clock in the morning until 2 o'clock in the afternoon.
Running this training program is the Florida Atlantic University Owls college football coaching staff. All the instructions and groupings are in accordance with the player's age and skill level.
What to Bring to the Florida Atlantic University Owls Football Prospect Camp
Cleats
Sneakers
Workout clothes
About Florida Atlantic University
Florida Atlantic University (FAU) is a public, coeducational university in Boca Raton, Florida. It has other 5 satellite campuses in Dania Beach, Davie, Fort Lauderdale, Jupiter, and Fort Pierce. The university is a member of the Association to Advance Collegiate Schools of Business (AACSB) and the Oak Ridge Associated Universities (ORAU). It is also part of the Association of Public and Land-grant Universities (APLU) and the State University System of Florida. Furthermore, Florida Atlantic University has an accreditation from the Southern Association of Colleges and Schools. In the 2018 edition of US News and World Reports Best Colleges rankings, the Florida Atlantic University is 216th in Business Programs category. It is also 228th in the High School Counselor Rankings. Currently, the university's total student population is around 30,800 of which 24,700 are undergraduate students. 44 percent of this undergraduate student population are male students and 56 percent are female students. This undergraduate student population is also through a selective enrollment acceptance rate of 60 percent. Correspondingly, Florida Atlantic University's student to faculty ratio of 24:1. In athletics, the university flaunts 19 intercollegiate men's and women's sports teams. They are participating in the Conference USA of the National Collegiate Athletic Association (NCAA) Division I. The athletes' nickname is Owls while blue and red are the university athletics' colors.
Florida Atlantic University Owls Football Prospect Camp Organizers
Lane Kiffin, a native of Tampa, Florida is the head coach of the Florida Atlantic University college football team. He is now in his third year at the reins of the Owls football program. Coach Lane Kiffin is an alumnus of Fresno State University. Ultimately, Coach Kiffin is the 2017 Palm Beach County Coach of the Year awardee. This award comes after he led the Florida Atlantic Owls into a Boca Bowl Championship and C-USA Championship.
Completing the Florida Atlantic Owls coaching staff are Wilson Love (Assistant Head Coach and Strength and Conditioning Coach), Glenn Spencer (Defensive Coordinator), Charlie Weis Jr. (Offensive Coordinator and Quarterbacks Coach), Lance Thompson (Recruiting Coordinator and Defensive Line Coach), Jaron Fairman (Special Teams Coordinator), Jason Jones (Cornerbacks Coach), DJ McCarthy (Wide Receivers Coach), Wes Neighbors (Safeties), Clint Trickett (Tight Ends Coach).
Summary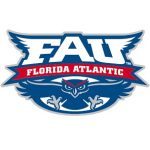 Service Type
Provider Name
Florida Atlantic University Owls
,
33301
,
Area
Description
Train and play like a champ at the Florida Atlantic University Owls Football Prospect Camp. It is a single-day event that is open to all high school boys who desire to play at the college level. This training program will fall on the 15th of June at the state of the art Thomas Oxley Athletic Building which is on the Florida Atlantic University campus.