The Cornell University Big Red One-Day Football Camp aims at molding future college football stars. It is a single-day intensive training program that will fall on the 15th of June at Cornell University's leading-edge football facilities. This program is inviting all high school boys 16 to 19 years old who are seeking to improve their football skills and knowledge. Additionally, this camp will cover athleticism drills and both position-specific and group coaching. There will also be competitive games that will allow high caliber athletes to showcase their abilities. Furthermore, the camp registration fee is $129 per camper. This registration fee includes a free camp t-shirt and lunch.
| | |
| --- | --- |
| 8:00 AM | Registration |
| 10:00 AM | Start |
| 3:30 PM | End of camp |
In addition, this one-day football camp will be under the supervision of the Cornell University Big Red college football coaching staff. However, coaches from other top NESCAC, NEFC, CENTENNIAL, EMPIRE 8, NCAC, LIBERTY LEAGUE, SCIAC, and NEC colleges and universities are also going to attend and help facilitate the program.
What to Bring to Cornell University Big Red One-Day Football Camp
About Cornell University
Cornell University is a private, coeducational, land-grant, sea-grant, space-grant, research, doctoral university in Ithaca, New York. Its founders are Ezra Cornell and Andrew Dickson White. Additionally, Cornell University is a member of the National Association of Independent Colleges and Universities (NAICU) and the Association of American Universities (AAU). It is also part of the Association of Public and Land-grant Universities (APLU) and the State University of New York (SUNY). The university has seven undergraduate colleges. Cornell University is among the nation's top-tier universities. In fact, it is 14th in the US News and World Reports Best Colleges 2018 rankings. And also, it is 29th in Forbes' Magazines national rankings. The university has 14,300 undergraduate students. 48 percent of this undergraduate student population are male students and 52 percent are female students. This undergraduate student population is also through a selective enrollment acceptance rate of 14 percent. Correspondingly, the university's student to faculty ratio is an astounding 9:1. In sports, Cornell University has currently 36 men's and women's athletics teams competing in the Ivy League of the National Collegiate Athletic Association (NCAA) Division I. They are known as the Cornell Big Red and Carnelian, white, and gray are the universities official colors.
Cornell University Big Red One-Day Football Camp Organizers
David Archer, a native of Endicott, New York, is the head coach of the Big Red college football team. He is at the helm of the Big Reds football program since the 2013 season. Coach David Archer, Division I's youngest head coach is the former Cornell assistant coach and Fairleigh Dickinson assistant coach. He is a bachelor's degree in economics graduate from Cornell University.
Then, the Cornell Big Reds Associate Head Coach is Jared Backus. He is at the same time, the team's Defensive Coordinator. Coach Jared Backus is now in his sixth season with the coaching staff. He is a bachelor's degree in physical education graduate from Springfield College. It is also where he earned his master's degree in physical education.
Completing the coaching staff are assistant coaches Joe Villapiano (Offensive Coordinator), Guido Falbo (Special Teams Coordinator and Linebackers Coach), Shane Hurd (Quarterbacks Coach), Satyen Bhakta (Defensive Line Coach and Director of Recruiting Operations), E.J. Henderson (Defensive Backs Coach), Jordan Hogan (Wide Receivers Coach), John Kuceyeski (Offensive Line Coach), and Chad Nice (Running Backs Coach).
Summary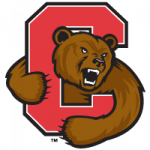 Service Type
Provider Name
Cornell University
,
14850
,
Area
Description
Join the Cornell University Big Red One-Day Football Camp on the 15th of June. The program will take place at Cornell University's state-of-the-art football facilities. This football camp is the ideal for 16 to 19-year-old boys who are aspiring to become a college football student-athlete. It will be a fun and competitive training experience.