The Columbia University Lions Al Bagnoli Football Camp is for all Junior to Senior high school boys who are looking to develop their football skills through a fun and competitive training environment. It is a single-day event that will run from 9:00 AM until 3:30 PM on the 29th of June. It is going to take place at the top-notch Baker Athletic Complex which is on the Columbia University campus in New York, New York. Additionally, this football camp will cover instructional sessions, drills, and competitions. It is ideal for exceptional players to showcase their skills. The camp registration fee which includes lunch is $150 per camper.
| | |
| --- | --- |
| 9:00 AM | Registration and Check-In |
| 9:30 AM | Start |
| 3:30 PM | Conclude |
Running this event is the Columbia Lions Football coaching staff. Other camp schedules are also set on the 30th of June, 6th of July, 7th of July, 13th of July, and 14th of July.
What to Bring to Columbia University Lions Al Bagnoli Football Camp
Football Helmet
Cleats
Shoulder Pads
About Columbia University
Columbia University, originally King's College, is a private, coeducational, Ivy League, research university in New York City, New York. It features New York's oldest college which is also one of the nine colonial colleges. Moreover, Columbia University is an affiliation of the National Association of Independent Colleges and Universities. It is also part of the Association of American Universities and the Universities Research Association and the 568 Group. Columbia University is consistently one of the nation's top performing universities. As a matter of fact, it is 5th in National Universities, 2018 edition of the US News and World Reports Best Colleges rankings. It is also 6th in the Best Value Schools rankings. Currently, the university is serving around 8,400 undergraduate students and around 19,500 postgraduate students. In athletics, Columbia University has 29 intercollegiate men's and women's sports teams competing in the Ivy League of the National Collegiate Athletic Association Division I as the Lions. Its colors are Columbia blue and white. Their mascot is Roaree the Lion. The Lions has already two national championships.
Columbia University Lions Al Bagnoli Football Camp Organizers
Head Coach Al Bagnoli is leading the Columbia University Lions football team. He is now entering his 5th season at the helm of the Lions football program. Coach Al Bagnoli is a bachelor's degree in physical education and history graduate from Central Connecticut State University. He completed his master's degree in educational administration at the University of Albany. Ultimately, Coach Bagnoli is the 2017 Ivy League, ECAC, and AFCA Region 1 Coach of the Year awardee. He has now 9 Ivy League Championships under his resume.
Then, the Lions assistant head coaches are Paul Ferraro and Jon McLaughlin. Coach Paul Ferraro is at the same the team's Defensive Coordinator while Coach Jon McLaughlin is at the same the team's Offensive Line Coach. The Lions Offensive Coordinator and Tight Ends Coach is Mark Fabish. Coach Mark Fabish, Coach McLaughlin, and Coach Fabish are all in their 4th season with the coaching staff.
Completing the coaching staff are Justin Stovall (Linebackers Coach), Darin Edwards (Defensive Line Coach), Todd Gilcrist (Wide Receivers Coach), Ricky Santos (Quarterbacks Coach), Andrae Murphy (Defensive Backs Coach), and Joe D'Orazio (Running Backs Coach).
Summary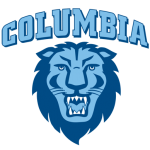 Service Type
Provider Name
Columbia University
,
10031
,
Area
Description
The Columbia University Lions Al Bagnoli Football Camp development on the player's position-specific techniques. It will be under the supervision of the Lions football coaching staff spearheaded by head coach Al Bagnoli. This high-level football training program is going to take place at the state of the art Baker Athletic Complex