The Colby College Mules One-Day Elite Football Camp is a single-day training program that will fall on the 27th of July. The program is inviting all boys in grade 10, 11, and 12 who desire to take their skills to the next level. This high-level football camp will take place at the premier Harold Alfond Athletic Center which is on the Colby College campus. Moreover, the training program includes testing, competitions, and evaluation. The participants will also be able to hone their fundamental football skills. Overall, the training atmosphere will be fun but challenging. The camp registration fee is $80 per player.
| | |
| --- | --- |
| 9:00 AM | Registration |
| 9:45 AM | Warm-up |
| 1:15 PM | Lunch |
| 3:00 PM | Campus Tour |
| 3:30 PM | Camp End |
Furthermore, this training program will be under the direction of the Colby College Mules football coaching staff. Please note that this is a non-contact camp so helmets and shoulder pads are not necessary.
What to Bring to the Colby College Mules One-Day Elite Football Camp
Cleats
Sneakers
Athletic T-shirt
Athletic Shorts
Extra Clothes
Towel
About Colby College
Colby College, originally Maine Literary and Theological Institution, is a private, coeducational, liberal arts college in Waterville, Maine. Its name is in honor of Gardner Colby, a prominent 19th-century Christian philanthropist. Colby College is one of the nation's oldest liberal arts colleges. It is part of the Colby-Bates-Bowdoin Consortium. Moreover, the college is offering 58 major and 35 minor fields of study. It is among the nation's top-tier academic institutions. As a matter of fact, Colby College is 61st in the Forbes Magazine's List of America's Best Colleges rankings, 2017 edition. Also, in the 2018 edition of the US News and World Reports Best Colleges rankings, Colby College is 12th in National Liberal Arts Colleges and 20th in the Best Undergraduate Teaching category. In sports, Colby College has 32 men's and women's intercollegiate sports teams. They are participating in the New England Small College Athletic Conference of the National Collegiate Athletic Association Division III. The athletes' nickname is Mules and their identity colors are blue and gray.
Colby College Mules One-Day Elite Football Camp Organizers
Leading the Colby College Mules football team is head coach Jack Cosgrove, a native of Sharon, Massachusetts. Coach Jack Cosgrove is now entering his second year at the helm of the Colby College football program. He is a bachelor's degree graduate from the University of Maine. It is also where he earned his master's degree in educational administration. Ultimately, Coach Jack Cosgrove is a two-time New England Football Writers FCS Coach of the Year awardee and a two-time Atlantic 10 Coach of the Year awardee. He is also the 2013 American Football Coaches Association FCS Region 1 Co-Coach of the Year and the 2013 CAA Coach of the Year. Coach Jack Cosgrove has been inducted into the Maine Sports Hall of Fame in 2013. He is the winningest coach is the University of Maine's football history.
Completing the Colby College Mules football coaching staff are Sean Conerly (Defensive Coordinator and Linebackers Coach), Tom Dexter (Wide Receivers Coach), Matt Dugan (Offensive Line Coach and Recruiting Coordinator), and Adam Chicoine (Defensive Backs Coach).
Summary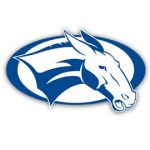 Service Type
Provider Name
Colby College Mules
,
ME04901
,
Area
Description
The Colby College Mules One-Day Elite Football Camp is open to all boys in grade 10 up to grade 12 who desire to learn football in a fun but competitive training atmosphere. It is a single-day football camp that will run from 9:00 AM until 3:00 PM on the 27th of July. It is going to take place at the leading-edge Harold Alfond Athletic Center