The Butler University Bulldogs One-Day Football High School Camp is going to fall on the 10th of June. Its venue is the state of the art Sellick Bowl which is on the Butler University campus. This elite football camp is inviting all rising grade 9 to grade 12 boys who desire to play football at the collegiate level. Furthermore, this training camp will provide an opportunity for top excellent players to showcase their skills in front of the university's recruiting staff. It also aims at refining the participant's offensive and defensive skills. In addition, the training program is set to start at 5:00 PM and end at 9:00 PM. Overall, it will be a competitive yet fun training experience.
| | |
| --- | --- |
| | |
| 5:00 PM | Check-In |
| 6:00 PM | Camp Start |
| 9:00 PM | Camp End |
| | |
This football training program is under the direction of the Butler University Bulldogs college football coaching staff. Please note that this is a non-padded, helmets only camp.
What to Bring to the Butler University Bulldogs One-Day Football High School Camp
Cleats
Tennis/Gym Shoes
Athletic T-shirt
Athletic Shorts
Helmet
Mouthguard
Towel
Water Bottle
About Butler University
Butler University, originally North Western Christian University, is a private coeducational university in Indianapolis, Indiana. Its name is in honor of its founder, Ovid Butler, a prominent 19th-century lawyer and newspaper publisher. The university has an accreditation from the Higher Learning Commission. It has 6 academic colleges that offer more than 65 major academic programs. Moreover, Butler University is 2nd in the Regional Universities Midwest, 2018 edition of the US News and World Reports Best Colleges rankings. It is also 25th in the Best Value Schools rankings, 128th in the Business Programs rankings, and 1st in the Most Innovative Schools rankings. Currently, the university accommodates around 4,100 undergraduate students. 40 percent of this undergraduate student population are male students and 60 percent are female students. This undergraduate student population is also through a selective enrollment acceptance rate of 73 percent. Correspondingly, the university's student to faculty ratio is 11 is to 1. Butler University has 18 intercollegiate men's and women's intercollegiate athletics teams. They are participating in the Big East Conference of the National Collegiate Athletic Association (NCAA) Division 1. Their nickname is Bulldogs and blue and white are their identity colors.
Butler University Bulldogs One-Day Football High School Camp Organizers
Head Coach Jeff Voris is leading the Butler University Bulldogs football team. The 2019 season will be his 14th season at the helm of the Bulldogs college football program. Coach Jeff Voris is a bachelor's degree in health, physical education and recreation graduate from DePauw University. He completed his master's degree in athletic administration at the University of Illinois. Ultimately, Coach Jeff Voris is the 2013 PFL Coach of the Year awardee. He is now holding an overall coaching win-loss record of 89-106.
Completing the Bulldogs college football coaching staff are Joe Cheshire (Defensive Coordinator and Defensive Backs Coach), Kyle Conner (Offensive Coordinator and Quarterbacks Coach), Derek Day (Recruiting Coordinator and Linebackers Coach), Elijah Ferguson (Defensive Ends Coach), Joey Hecklinski (Running Backs Coach), Craig Neece (Tight Ends Coach), BJ Coad (Offensive Line Coach), and Chris Tinkey (Associate Athletic Trainer).
Summary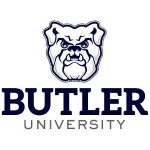 Service Type
Provider Name
Butler University Bulldogs
,
46202
,
Area
Description
Come and join the Butler University Bulldogs One-Day Football High School Camp. It will be held on the 10th of June at the top-notch Sellick Bowl. This single-day football camp is open to all boys in grade 9 to grade 12 who desire to play at the college level. Camper available spots are limited so registration is on a first come first served basis.