The Augustana University Vikings One-Day Football Prospect Camp is open to all boys who are in grade 10 to grade 12. This football prospect camp will fall on the 9th of June. It is set to start at 9 o'clock in the morning and end at 3 o'clock in the afternoon. The training program provides an opportunity for top-caliber players to showcase their skills in front of the university's recruiting staff. Furthermore, this event is only going to accommodate a limited number of participants, thus, registration is on a first come first served basis. The venue of this camp is the leading-edge Kirkeby-Over Stadium which is on the Augustana University campus. In addition, the camp registration fee which includes lunch is $40 per player.
| | |
| --- | --- |
| | |
| 8:30 AM | Check-In |
| 9:00 AM | Camp Start |
| 3:00 PM | Camp End |
| | |
Running this football prospect camp is the Augustana University Vikings college football coaching staff. Athletic Trainer will be present at the camp at all times. Please note that this is a contact camp.
What to Bring to the Augustana University Vikings One-Day Football Prospect Camp
Cleats
Sneakers
Athletic T-shirt
Athletic Shorts
Practice Jersey
Football Helmet
Mouthguard
Shoulder Pads
Toiletries
Extra Clothes
About Augustana University
Augustana University, formerly Augustana College, is a private, coeducational, Norwegian-heritage, liberal arts university in Sioux Falls, South Dakota. It is an affiliation of the Evangelical Lutheran Church in America. As a whole, the university has an accreditation from the Higher Learning Commission. Presently, the university president is Stephanie Herseth Sandlin. Augustana University's current undergraduate student population is 1,665. 41 percent of this undergraduate student population are male students and 59 percent are female students. This undergraduate student population is also through a selective enrollment acceptance rate of 69 percent. Correspondingly, Augustana University's student to faculty ratio is 11:1. Augustana University is also among the nation's top-performing universities. As a matter of fact, it is 3rd in the Regional Colleges Midwest category of the 2018 edition of the US News and World Reports Best Colleges rankings. It is also 3rd in the Best Undergraduate Teaching rankings and 3rd in the Best Value Schools rankings. In athletics, the university is competing in the Northern Sun Intercollegiate Conference (NSIC) of the National Collegiate Athletic Association (NCAA) Division II as the Vikings. Navy blue and gold are their identity colors.
Augustana University Vikings One-Day Football Prospect Camp Organizers
The Augustana University Vikings football team Head Coach is Jerry Olszewski. Coach Olszewski is now entering his seventh season at the helm of the Vikings football program. He is a bachelor's degree graduate from the University of Wisconsin-Stevens Point. Meanwhile, Coach Jerry Olszewski earned his master's degree at Minnesota State University, Mankato. Coach Jerry Olszewski is now holding an overall coaching win-loss record of 59-36.
Completing the Augustana University Vikings football coaching staff are James Schrenk (Offensive Coordinator, Recruiting Coordinator, and Quarterbacks Coach), Jordan Malone (Defensive Coordinator and Defensive Backs Coach), Matt Bacoulis (Run Game Coordinator, Offensive Line Coach, and Video Coordinator), Robbie Rouse (Running Backs Coach), Mikahael Waters (Wide Receivers Coach), Kelly Scholten (Special Teams Coordinator and Offensive Line Coach), Chase King (Linebackers Coach and Camp Coordinator), and Brett Chambers (Strength and Conditioning Coordinator).
Summary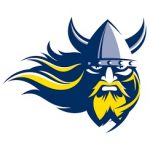 Service Type
Provider Name
Augustana University Vikings
,
57197
,
Area
Description
Come and join the Augustana University Vikings One-Day Football Prospect Camp. It is inviting all and any boys in grade 10 up to grade 12 who are looking to improve their football skill through fun but competitive training environment. This high-level football training program is going to run from 9:00 AM until 3:00 PM on the 1st of June.